about company
Fresh & Frozen Halal Meat
Leading Singapore meat company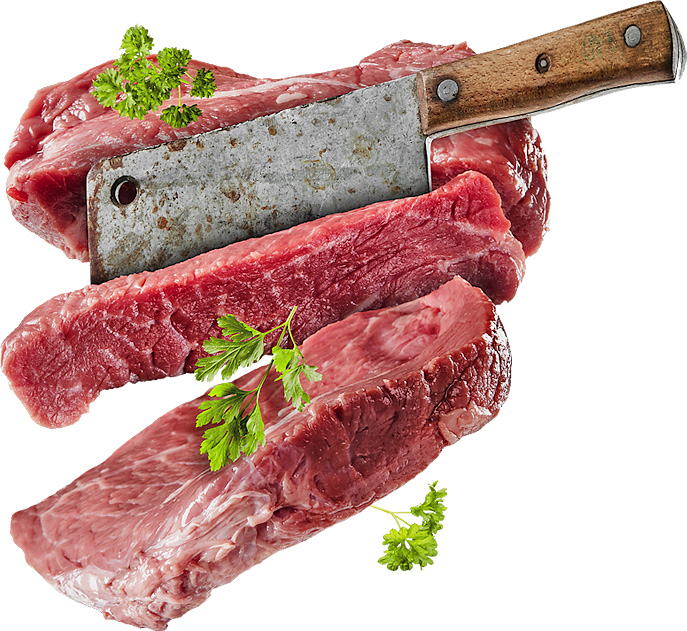 Online Store
Popular products
Meat assortment
Products price
All categories

Beef

Chicken

Lamb

Mutton

Venison Boneless Legs
Boneless Legs Venison legs are whole hind legs that have been deboned
Frozen Duck (sized 2.1kg per bird)
A juicy duck ready for roasting or any sumptuous Asian dish.

Cheddar Cheese Slices (cowhead)
Cowhead cheese slices make from FreshMilk and high-quality butter
Crinkle Cut Fries (Lamb weston)
LambWeston® RusEttes. Lamb Weston® offers the thicker crinkle

Straight Cut Fries (lamb weston) Shoestring
Stealth® fries are made using an innovative, patented process that

Chicken Nuggets (farmland) 1 kg packet
Tasty and juicy chicken nuggets; best served when deep fried.
Chicken Popcorn (spicy) 1 KG PACKET
Made with breast meat chicken off-the-bone, Popcorn Chicken is

Potato Wedges (lamb weston) 1 KG PACKET
These 8-cut wedges provide superior potato flavor and texture with

Mixed Vegetables (1 KG PACKET)
Enjoy mixed vegetable blend with corn, carrots, and green peas for

Frozen Fish Fillets Dory sized
Dory fillet, comes from the Pangasius fish and is packed as boneless

Frozen Squid Tube (1 KG PACKEt)
Frozen squid is sold as tubes (cleaned bodies) and tentacles. It can

Leg Of Beef Wout Golden coin (diced)
Cut from the leg with plenty of marbling. It is perfect to be used in

Beef Shank -shin
Shank comes from the leg portion of the animal and is a lean cut.

Beef Tripe Scalded
Cleaned and scalded, Beef Tripe is frequently added to sausages and

Beef Tail
The tail is usually sold jointed by cutting between the articulated

Bull Prime 3 Ribs
A standing rib roast, also known as prime rib, is a cut of beef from

Beef Lung
Chewy and high in iron, best cooked as a malay stir fry dish called

Whole Chicken
The chicken with all parts intact, generally including the giblets

Chicken cut in 4
Chicken halves and quarters are popular cuts for many roasted

Chicken Cut Cubes
Chicken halves and quarters are popular cuts for many roasted

Frozen Chicken Wings
One of the three types of wings you'll find at the market is this

Chicken Franks (seara)
Chicken Franks commonly called sausage or hot dog.

Chicken Boneless Leg Skin On
These frozen chicken cuts from the leg make quality meals that easy

Frozen Chicken Breast Skinless inner fillet
These frozen chicken cuts from the breast make quality meals that are
chilled frenched 8 ribs cap on lamb rack
A Rack of Lamb is a cut of meat from part of the rib cage of

Chilled Lamb Loin Dry Aged 21 Days
Standard rack of lamb, a cut of meat from part of the rib cage of
Chilled Lamb Shoulder Bone-in Dry Aged 21 Days
The shoulder gives the most flavour and succulence, this is due to
Butterflied Boneless Lamb Legs
A butterflied lamb roast is one that has the leg bone removed so that

Minced Lamb
Minced lamb using leaner cuts from the shoulder. Great for burger
Chilled Lamb Leg Chump On Shank On Tipped
The classic lamb roasting joint, in whatever season. Leg of lamb is

Frenced 8 Ribs Lamb Rack Vacuum Packed
Lamb chops or cutlets are the most expensive cuts of lamb but are

Mutton Plucks
The pluck is the internal organ found in the chest cavity of the

Diced mutton cubes (vacuum packed)
Lean cuts from the leg, diced by hand. Specially vacuum packed to

Diced Mutton Tripe
Served as Curry or masala with a strong smell only for the exotic

Mutton Muti / tendon
Part of bone with tendon commonly used to flavour soups.
Sliced Mutton Ribs
Mutton ribs sliced from the lower rib cage with meat and fat

Diced Mutton Shoulder
Marbled cuts from the shoulder, diced by hand, perfect for Mum's
Mutton or Lamb hind shank
Pure muscle meat great for stews and slow cooked Arabic dum briyani.
Marrow Bone Cuts
Bone marrow, the soft mushy stuff inside bone is bound to offer a

Sheep Feet (AattuKaal Paya)
Sheep's trotters are the feet of sheep. They may be cooked by being

16$
Minced Mutton With Fat Cover
16$
Nicely ground boneless mutton with some fat cover for a flavourful

Butterflied Boneless Mutton Legs
A butterflied part of the boneless mutton leg is one that has the
Mutton Chump Off Shank And Tip On
A hind leg with the full chump, aitch bone and knuckle tip removed

Mutton tongues
Sheep's tongue, like beef, can be stewed slowly for soup or pan-fried

Mutton Brain
Mutton Brain – a delicacy savoured in mostly Soups / stir fry with

Mutton Chops
A versatile cut taken from the mutton loin. Great for masala and
Diced Mutton Cubes (leg) Bonein
Lean cuts from the leg, diced by hand, tends to be more tender than

Mutton Chops (Briyani Cut)
Biryani Cut contains large pieces which are suitable to cook
Add Delivery Charges Apply
You can schedule delivery for today (for orders before 3 pm) or get it delivered tomorrow in your preferred timeslot. Delivery charges apply. For orders below $150, a standard fee of $10 applies for delivery islandwide. Our preferred delivery partner: LALA move. Our usual delivery timeslot is 5-7pm. If you would like preferred time slots, additional charges would incur based on time of delivery via LALAMOVE. Please call our office at 62657796 to enquire.
Open 6 days a week to serve you
We are open Monday – Saturday 10am – 6pm for walk in customers. (only cash or PayNow accepted). However, we are closed on Sundays and Public Holidays.
Please Contact Us at +65 87868855 (Whatsapp) for any queries or clarifications.